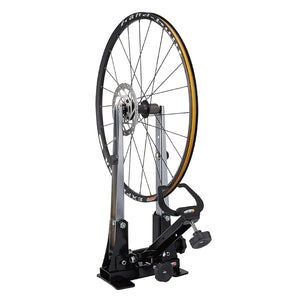 Clear Choice Spin Products
Super-B, TB-PF35, Wheel Truing Stand, For 20'' to 29'' wheels
Regular price
$349.99
$0.00
Unit price
per
Updated to accept more types of wheelset with hub width up to 175 mm and accept max wheel hub width to 210 mm if use with upright extension TB-PF26.
Provides accurate measurement to check for accurate truing.
Measures wheels from 20" thru 29".
Features: 1.Extra-long uprights to accommodate wheels up to 29", no need to use extra upright extensions. 2.Includes thru axle adaptors to accept the wheels with thru axle hubs between 10 mm ~ 20 mm. 3.Can be mounted on bench.
---